Peaceful setting with beautiful garden
Tyn y Cwm 'Small house in the Valley' Holiday Home
Bird watching heaven in tranquil Mid-Wales
Click Here to Add a Title
Click this text to start editing. This image and text block is great for descriptions about your business, products or services. Double-click the image on the right to change it. You can also stack more of these blocks to describe items with imagery.
Sorry for the long wait for a new blog. Spring is moving on and there has been quite a lot of activity in the bird boxes. 42 now are up, 24 have had nests started and 13, all tits, have commenced egg laying with today seeing the first chicks hatched. Five Pied Flycatcher nests have started. Hoping for a late rush of Flycatcher nests like last year when 4 came after 8th May. rather worryingly for the garden, we have seen a Roe deer in the field adjoining us. Farmer Paul has been reporting several sightings locally over the last month. Plenty of hedgehog sightings most nights.
| | |
| --- | --- |
| Posted on 28 June, 2019 at 0:56 | |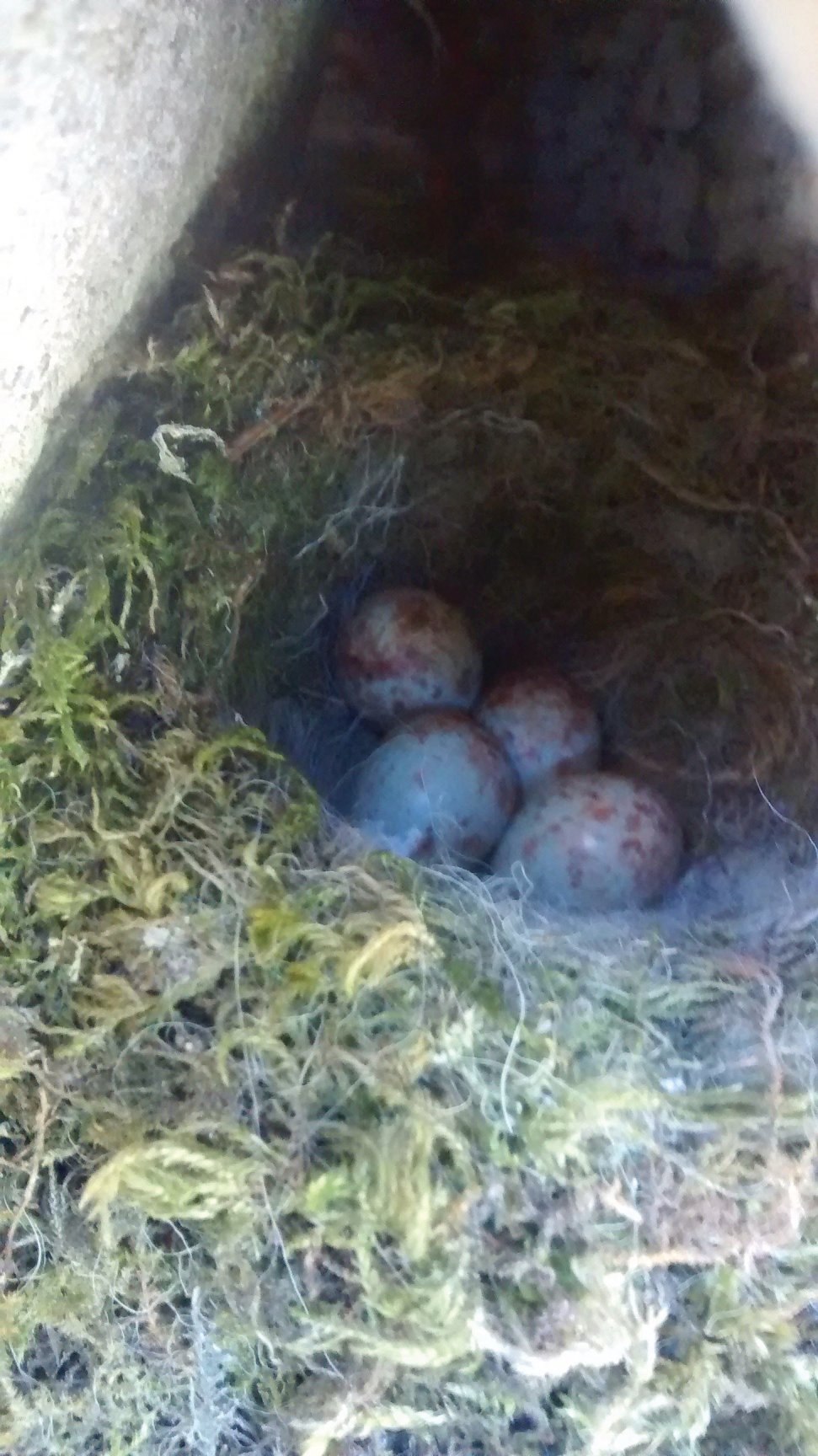 Sorry I haven't updated the blog as often as I normally do during the nesting season. 
All the nest box chicks have fledged, only Blue tits and Pied Flycatchers nested in them. The Blue Tits struggled, with one nest all the chicks died and the others fledged in the midst of a cool and wet week, with the number low to start.
The Pied Flycatchers were all good size broods 7 or 6. After the loss of one nest with the female dead on the first egg, the others all fledged.
Pete, our bird ringer friend, came and checked his numerous boxes and found mixed results with one site almost nil, yet another higher than in recent years, but also Blue Tits struggling in the weather. I have been busy getting our newly acquired barns and land in some order, and have noticed birds in the barns more than usual, finding a Pied Wagtails nest with 5 chicks, a Grey Wagtail(first for us) with 4 eggs and a Spotted Flycatcher with 5 eggs. The Spotted Flycatchers normal ledge by the bathroom being occupied by House Martins.
Found a siskin nest in a rose bush in garden.
Categories: Tyn y Cwm
/